Books
My favorite way to sell books is directly, which is why I link straight to my shop here. These books are also available in all the Book-Selling Places.
Sloth and Manatee: Ocean Adventure
In the second Sloth and Manatee book, our friends cruise around in the ocean and wonder about things like sound over hundreds of miles and migration and undersea caves and things that can shape shift or change color. 7x9 paperback in glorious full color, just like the ocean, about 60 pages.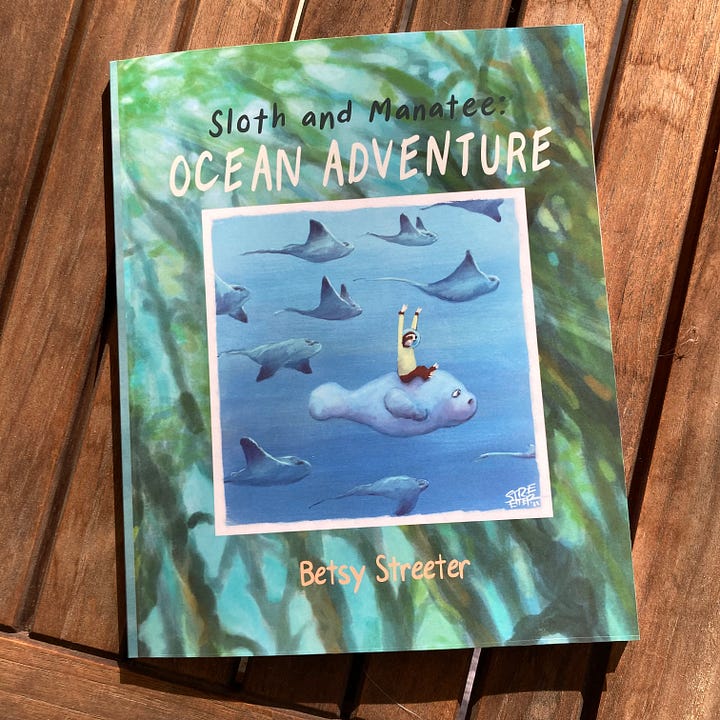 ---
Yes Yes! A Sloth and Manatee Collection
The very first collection of 140 Sloth and Manatee comics, from when they first started cruising around together. Meet the Wise Rock, the Frog of Knowledge, the Distant Cow, and Busy Lizard, and many more friends - while Sloth and Manatee wonder about life and friendship and trees and moths and the world. 7x9 paperback, about 140 pages.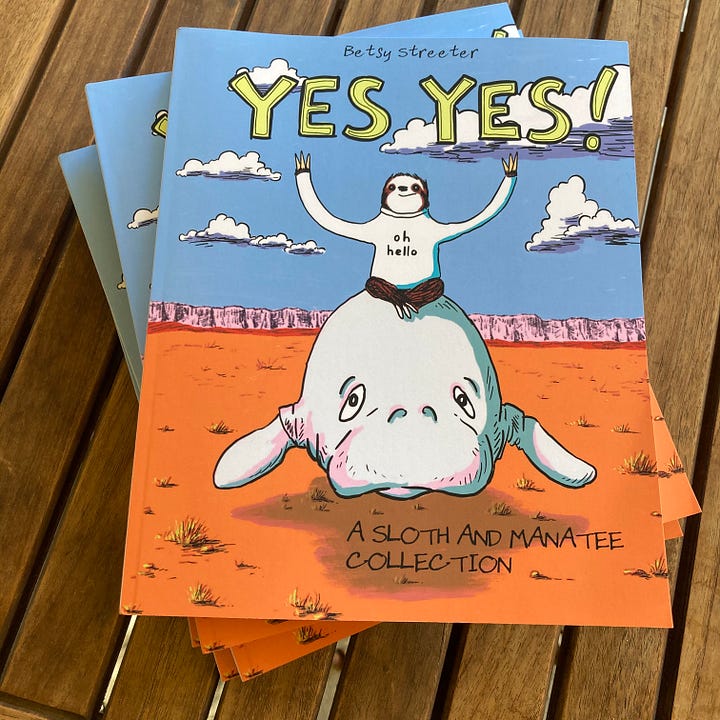 ---
Sofa Stories, by me and Mike Monteiro
Sofa Stories is a picture book for grownups - it *does* contain: angst, sadness, grief, problematic family relations, awkwardness, identity, gender, strength, sweetness, nostalgia, love, a tiny bit of sexual reference and light BDSM. *Does not* contain: any references to self-harm.

A unique piece of art, signed and numbered. The book is 8 by 8 inches, and the printing and color are just beautiful.