Random Tantrum Fruit Cup
Sloth and (Moon)atee 4 - plus Animation Minute and a Particular Type of San Francisco Day
Oh, hello! Welcome to the adventures of Sloth and Manatee - If you are here, you are a friend.

There are two Sloth and Manatee books thus far in which the friends have cruised around and seen a lot of Earth (Signed | Bookshop.org), and also the Ocean (Signed | Bookshop.org), and met creatures and rocks and wondered about life. Now, they seem to have embarked for the Moon. Let's see what happens, shall we?
---
Thanks for reading The Sloth and The Manatee! Subscribe for free to receive new posts and support my work.
---
That Reminds Me of This Fellow
This is one of those days in San Francisco when the sky is flat, and the water is flat, and the colors are flat, but it's beautiful that way, 'cause it all kind of boils down to shapes and the big-ness of the Bay Bridge, it's a particular kind of San Francisco day.
---
That Reminds Me of… The Secret Discount
I made a Secret Discount Code for This Week, just for You! 10% off prints and cards. Just like that. INPRNT does a lovely printing job and I've been really happy with them. So, use this code: H9O3RTWQ for the next 7 days, ends on March 4. Hooray!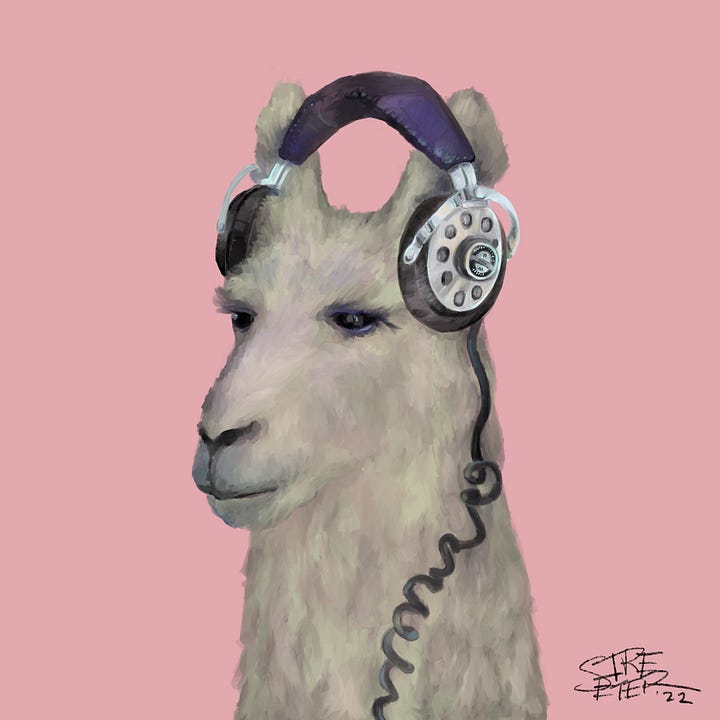 ---
The Typewriter Story continues… in ALL CAPS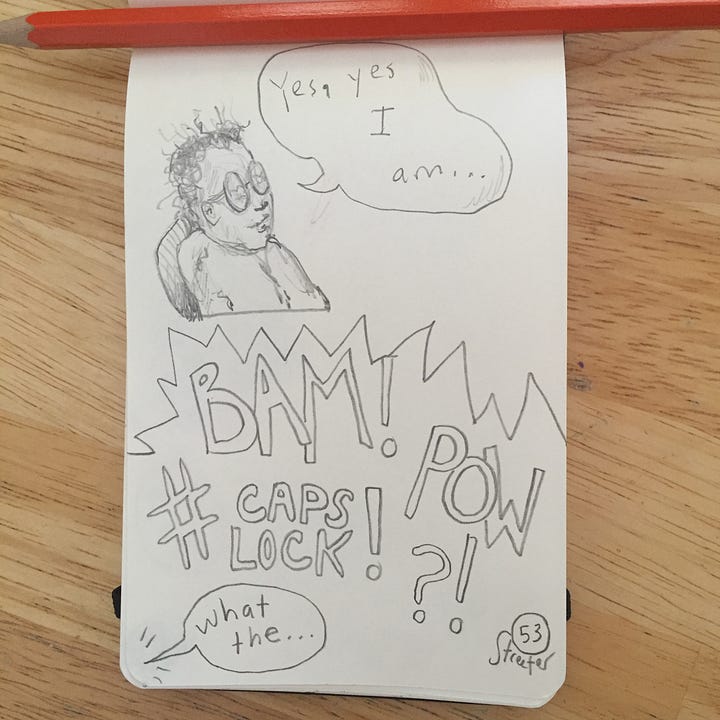 ---
---
---
Finally, today in Animation Minute, a thing I just made up right now, here's a tiny party for the heck of it, because we all need more heck:
See you again soon! Be good to yourself and others.
---
May you find a nice place to sit, may you have only the non-scary clowns in your car, won't you be my neighbor?
-Betsy