The Great In-Between
Sloth and (Moon)atee 2 - plus Stickers, Tardigrades, and Freida's Song
Oh, hello! Welcome to the adventures of Sloth and Manatee - If you are here, you are a friend.

There are two Sloth and Manatee books thus far in which the friends have cruised around and seen a lot of Earth (Signed | Bookshop.org), and also the Ocean (Signed | Bookshop.org), and met creatures and rocks and wondered about life. Now, they seem to have embarked for the Moon. Let's see what happens, shall we?
Off they go in a whole new direction. The friends are in-between places, which in my experience is one of the best places to be. What do you think will happen next? Sloth has the bubble hat for space, just like in the ocean. Manatee doesn't have anything on, because Manatee came from space originally, which I will explain in more detail at some point, maybe.
I'm very excited to have found this Apollo Photo Archive for reference.
Sloth and Manatee Books: Signed Copies | Thru Bookshop.org
(and of course you can get your favorite indie bookstore to order it!)
---
We've been having Sofa Stories read aloud by friends, so marvelous. Here's Freida (might make you tear up a bit, it does me). They're in The YouTube Channel.
Get signed, numbered copies of Sofa Stories the book!
---
Thanks for reading The Sloth and The Manatee! Subscribe for free to receive new posts and support my work.
---
Stickers! Want one? I'm sneaking em into orders from the Book Shop. And I'll have em at Contra Costa Con 5 on Sunday, March 12. Wherever we go, we are friends.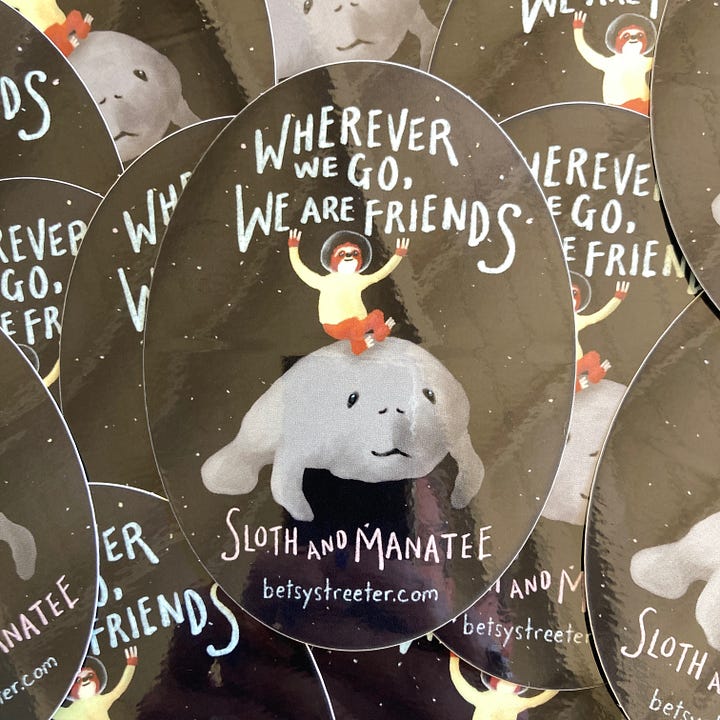 ---
The Typewriter Story 47-50, in which we meet a typo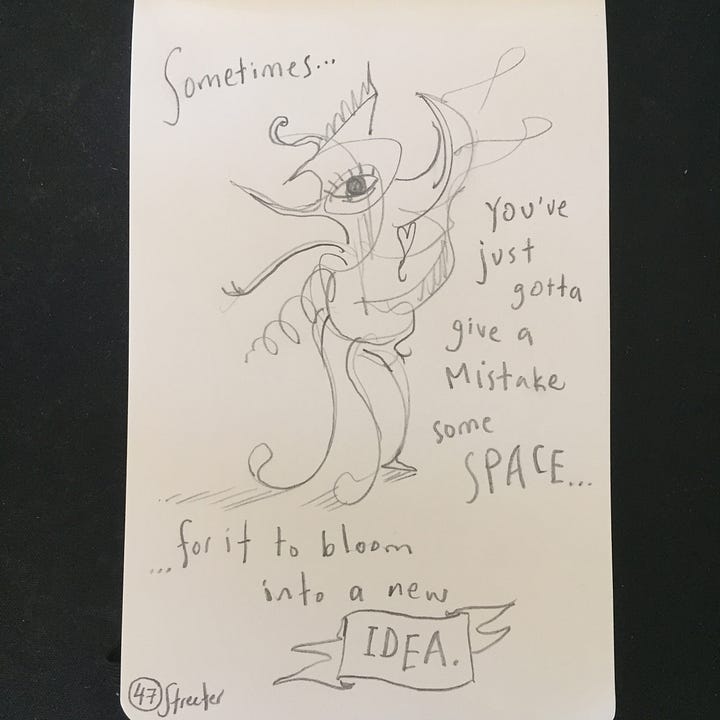 ---
---
License cartoons at CartoonStock for all your intelligent/unintelligent cartoon needs
---
A couple new friends have popped up in the Print Shop: Tardigrade Moon Party, and Schwinn Stingray Bunny. If you look closely at that bike, you'll notice that while it's Stingray green, the frame is actually that of the "Fair Lady," the girly version of the bike. A nod to both. The tardigrades, I can't speak for. They're doing their thing.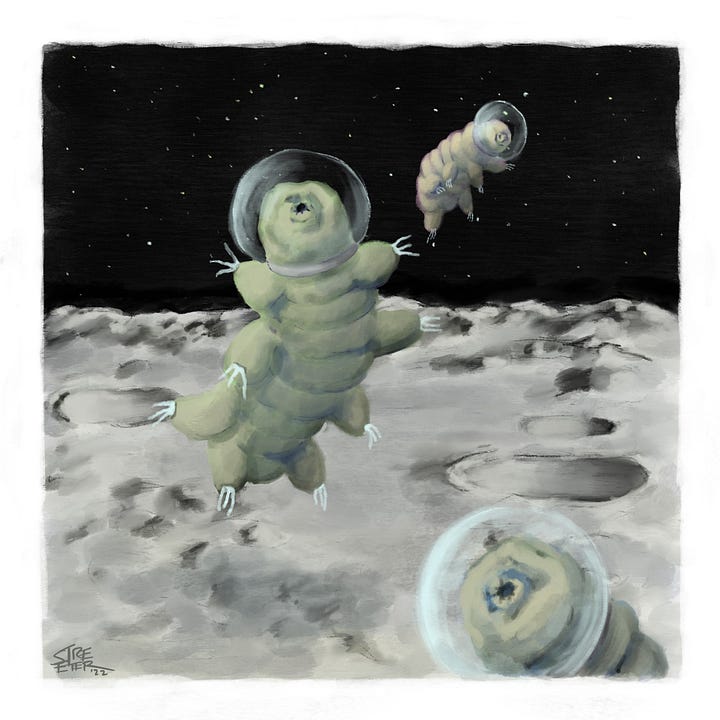 ---
OK! Be good to yourself and others.
May you find a good in-between place, may you enjoy a good coffee or sundae, won't you be my neighbor?
-Betsy