When You've Got to Tell Your Friends
Sloth and (Mooon)atee 14 - also, It's Time to Leave the Typewriter
---
Tardigrades are microscopic animals that can de-hydrate and survive almost any conditions - including space. Sloth and Manatee recently found some on the Moon, and now they are re-hydrating the friends:
One of the best ways to support all this is to hit the Like and Share buttons, and spread the word that there's this pile of nonsense coming out each week - thank you, it makes a huge difference!
The Typewriter Story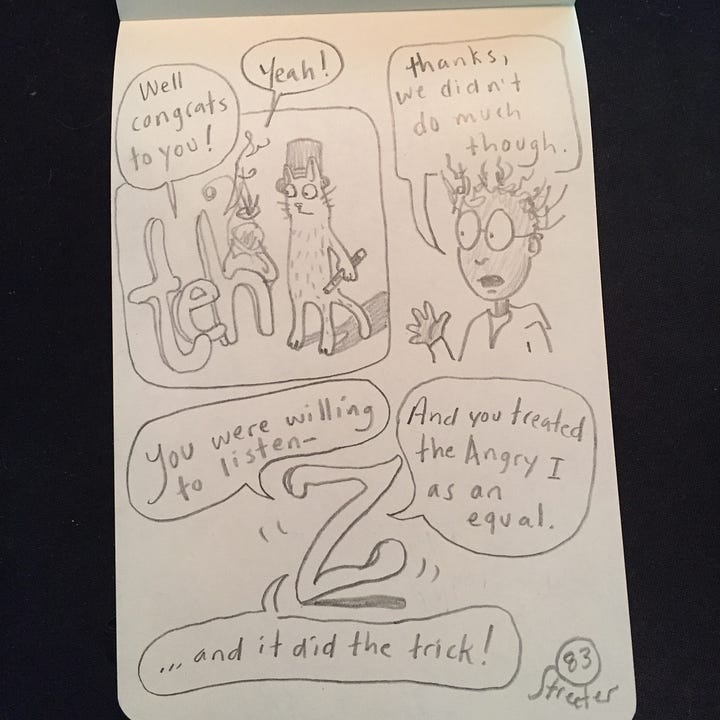 Well this cartoon from around 2007 turned out to be very weirdly predictive of the future:
And of course the traditional California April/May gag:
License cartoons for all your presentation, newsletter, book, magazine, refrigerator, and smoke signal needs at CartoonStock
If you are a subscriber, fantastic, and if you're not yet, the forest animals would love to have you. Whether or not you sing to them.
Lost my glasses this week, drew this stuff
Anyway.
May you wear just the right number of layers, may you find the one sticky note you needed, won't you be my neighbor? - Betsy